Since the beginning of the company's existence, we knew that we do not want to be "like the others", that we want to stand out in what we do. Quality, professionalism, as well as an offer addressed to the customer. Therefore, today we can say that we "are old hand at" spatial charges, looking for our place where others could not be active. Based on many years of practice, our fleet consists of carefully selected and best vehicles for the transport of bulky goods.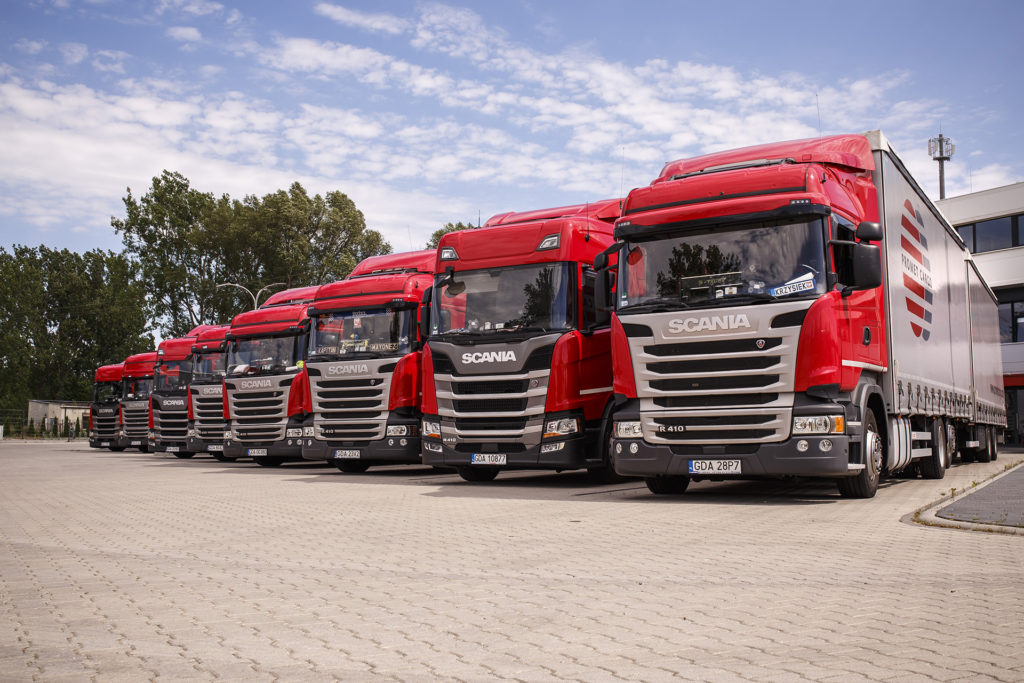 TRACTORS
z with standard trailers
(height 2.80 m)
SPATIAL SETS
- car with a cubature of 120 m3, with a capacity of 24 tons.
TRACTORS
with MEGA trailers
(height of 3 m)
BUS-TYPE DELIVERY CARS
(10 pallets; tarpaulin)
with a load capacity of up to 1.5 tons.
Choosing Promet Cargo
you can be sure that you will receive:
THE LATEST INFORMATION TECHNOLOGIES
- satellite and GPS communication - thanks to which we always know where and when our drivers are at work and we are in constant contact with them both in Poland and abroad.
A MODERN FLEET
consisting of about 80 units (which includes both own fleet and cars of proven and trusted subcontractors).
DOUBLE MANAGEMENT OF DRIVERS (if necessary),
which guarantees the optimization of transport time as well as safety and the maximum shortening of the time of delivery of goods to the destination.
SERVICE DELIVERED BY A COMPANY WHICH HAS ALL RIGHTS TO PROVIDE TRANSPORT SERVICES
(including also permits to transport between different countries, with the possibility of bypassing Poland).
THE HIGHEST EUROPEAN STANDARDS
in the field of technology and ecology used to transport vehicles.
CERTAINTY,
that what is important to you is the meaning of our functioning.